Early and Antebellum America (1789-1860)
As the 1800s progressed, the increasingly sharp division between free and slave states defined a large part of American society. Eventually this division would spark a Civil War.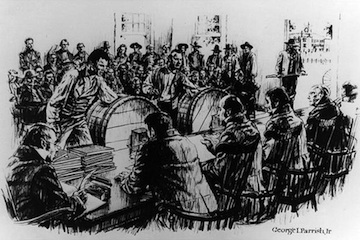 The distribution of frontier lands was fraught with political difficulties. Many different methods were used, but a unique solution was devised in Georgia -- the Land Lottery.